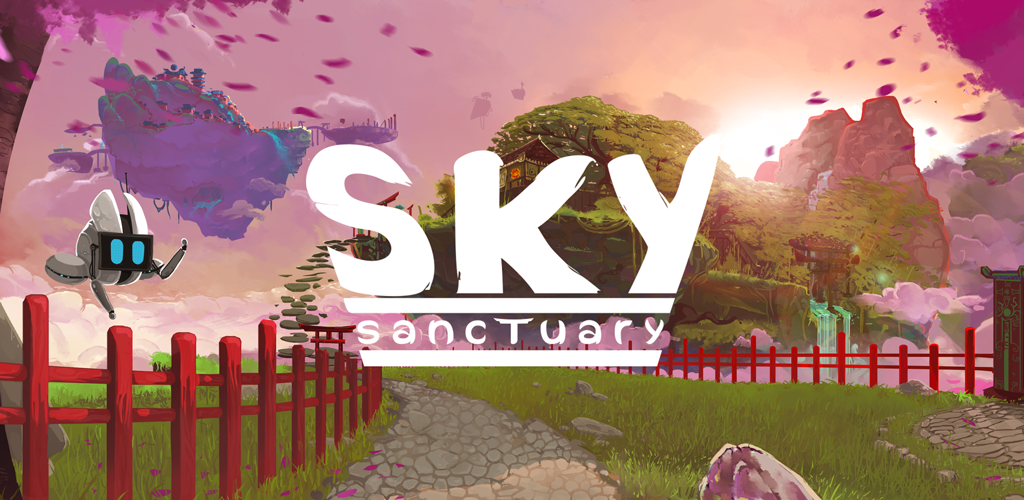 ---
Videos
Release Trailer YouTube
Early Access Trailer YouTube
Early Access Teaser YouTube
---
Images
download all screenshots & photos as .zip (34MB)
---
Logo & Icon
download logo files as .zip (152KB)
---
Awards & Recognition
"3rd best VR game" VR Connects London, 17 January, 2017
"VR/AR Content Winner" Laval Virtual, 14 March, 2017
---
---
Selected Articles
"This little gem popped up out of nowhere, and covers some familiar ground, but more importantly, provides an arena for growth and shows great potential."
- dgtlhrt, Vive Report
"With its awesome graphics and its soundtrack that brings a lot to the ambience, Sky Sanctuary will please everyone, whether young or old."
- Lucki, Les Players du Dimanche
"It's still in early access and if the developer keeps the pace and adds more content it has much potential."
- Alexander Busch, MassVR
---
Request Press Copy
Please fill in your e-mail address below to complete a distribute() request and we'll get back to you as soon as a press copy is available for you.

---
Additional Links
With the support of Région Nouvelle Aquitaine
The Région Nouvelle Aquitaine has brought financial support to Glitchr Studio in order to release the complete version of Sky Sanctuary .
Supported devices
Sky Sanctuary officially supports these VR headsets: HTC Vive, Vive Cosmos, Valve Index, Oculus Rift, Oculus Rift S, Oculus Quest (with Oculus Link). If you need any other information, a FAQ is available on Steam steamcommunity.com.
---
About Glitchr Studio
Boilerplate
French indie video games studio made up of Gautier Ciaudo and Thomas Sebire, based in Bordeaux. With self-funding as survival mode, we farm gold by crafting interactive experiences for digital agencies and big companies. Each day, we test our Unity, Unreal, VR / AR skills to level up. As the Internet is our culture, we glitch with no doubt to think outside the box.
More information
More information on Glitchr Studio, our logo & relevant media are available here.
---
---
presskit() by Rami Ismail (Vlambeer) - also thanks to these fine folks