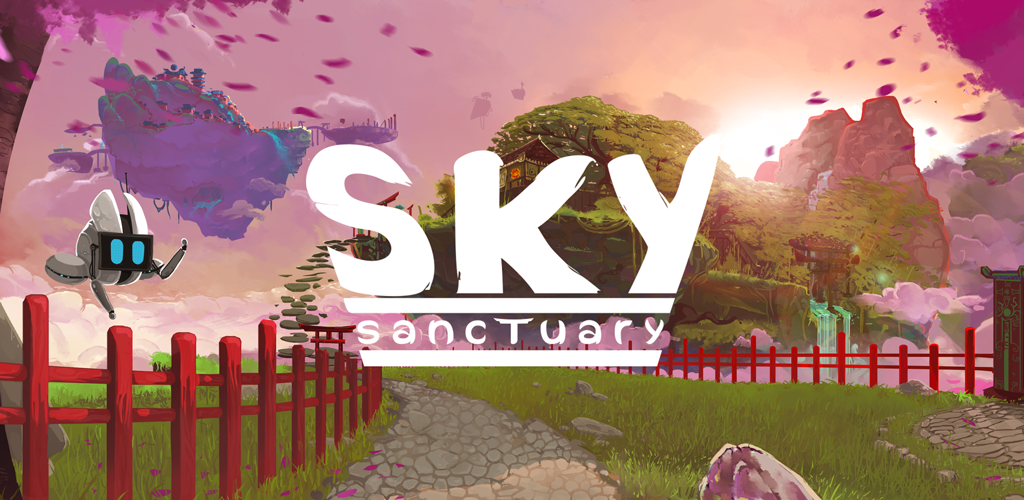 ---
Videos
Early Access Trailer YouTube
Teaser YouTube
Katana Gameplay Footage YouTube
---
Images
download all screenshots & photos as .zip (6MB)
---
Logo & Icon
download logo files as .zip (152KB)
---
Awards & Recognition
"3rd best VR game" VR Connects London, 17 January, 2017
"VR/AR Content Winner" Laval Virtual, 14 March, 2017
---
---
Selected Articles
"This little gem popped up out of nowhere, and covers some familiar ground, but more importantly, provides an arena for growth and shows great potential."
- dgtlhrt, Vive Report
"With its awesome graphics and its soundtrack that brings a lot to the ambience, Sky Sanctuary will please everyone, whether young or old."
- Lucki, Les Players du Dimanche
"It's still in early access and if the developer keeps the pace and adds more content it has much potential."
- Alexander Busch, MassVR
---
Request Press Copy
Please fill in your e-mail address below to complete a distribute() request and we'll get back to you as soon as a press copy is available for you.

---
Additional Links
---
About Glitchr Studio
Boilerplate
French indie video games studio made up of Gautier Ciaudo and Thomas Sebire, based in Bordeaux. With self-funding as survival mode, we farm gold by crafting applications for digital agencies and big companies. Each day, we test our Unity, Android, iOS, VR skills to level up. As the Internet is our culture, we glitch with no doubt to think outside the box.
More information
More information on Glitchr Studio, our logo & relevant media are available here.
---
---
presskit() by Rami Ismail (Vlambeer) - also thanks to these fine folks